Welcome
Welcome to Jazz On The Go, a website that explores the musical artistry of Central Coast Drummer and Percussionist Rick Ciardella.  Rick recently moved to the Carmel area and is 
looking forward to getting to know and performing with the Jazz Community on the Central Coast.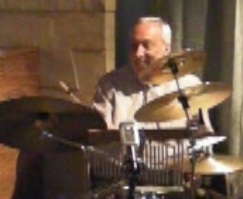 Due to the Coronavirus all shows have been removed.  Please check back with us on May 1st for further updates.  We are still booking events so please feel free to reach out to us.
Discover a bit about the Musical Ensembles.  Listen to In The Mix recordings.  Find out more about the places where you can hear live music.